Let's assume that your sheet contains a lot of blank cells under the heads in a particular column. Now you want to pick up these blank cells from the range and select them.
Of course, you can select each blank cell one by one manually, which may be time-consuming and tedious
Here I will introduce a couple of tricks to quickly select all blank cells using Go-To Special and fill these up with their headers.
To Fill Blank Cells with Above Value in Excel follow the steps given below:
1. Select the affected columns in which there are blank cells
2. Press the Shortcut Key Ctrl + G
3. Click on Special Button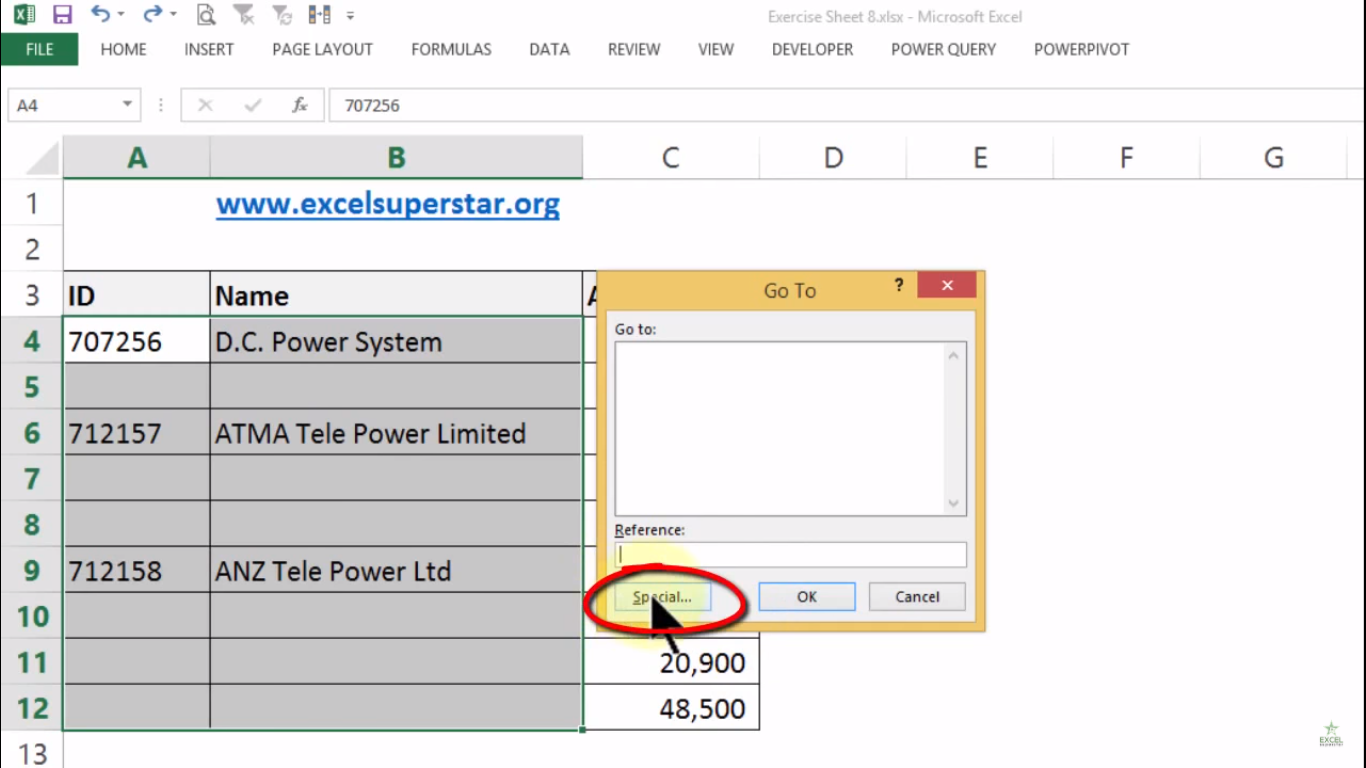 4. Choose the Blank option and click on Ok
Note – All the blank cells in the affected columns will be selected after clicking on OK
5. After pressing OK instantly press equal to (=) key in the cell
6. Press the up arrow key and instantly press the Shortcut key Ctrl + Enter
Note – After pressing the up arrow key it will automatically choose the above cell in the selected column
7. Lastly you will see all the blank cells have been filled with the values in Excel
Now all these cells are based on a formula so, if the starting cell is deleted, then the below cell will be converted into 0. So to convert from formula to values, use Paste Special Value by following the steps given below:
8. Select the affected columns in which there are blank cells and press right-click
9. After right-clicking the entire column click on Copy
10. Now again right-click on the same affected column and go to Paste Special and select the Paste Value option
11. Lastly you will see all the cells have been converted from formula to values