In this tutorial, we will learn 3 Important Shortcuts to clear text & paragraph formatting in Word
1. Shortcut key Ctrl + Space – Removes All Character-Level Formatting
2. Shortcut Key – Ctrl + Q – Removes Paragraph-Level Formatting
3. Shortcut key Ctrl + Shift + N – Resets Selected Text's formatting to Normal Text
1. Shortcut key Ctrl + Space – Removes All Character-Level Formatting
Imagine that you have a paragraph that has multiple formats embedded. For Example: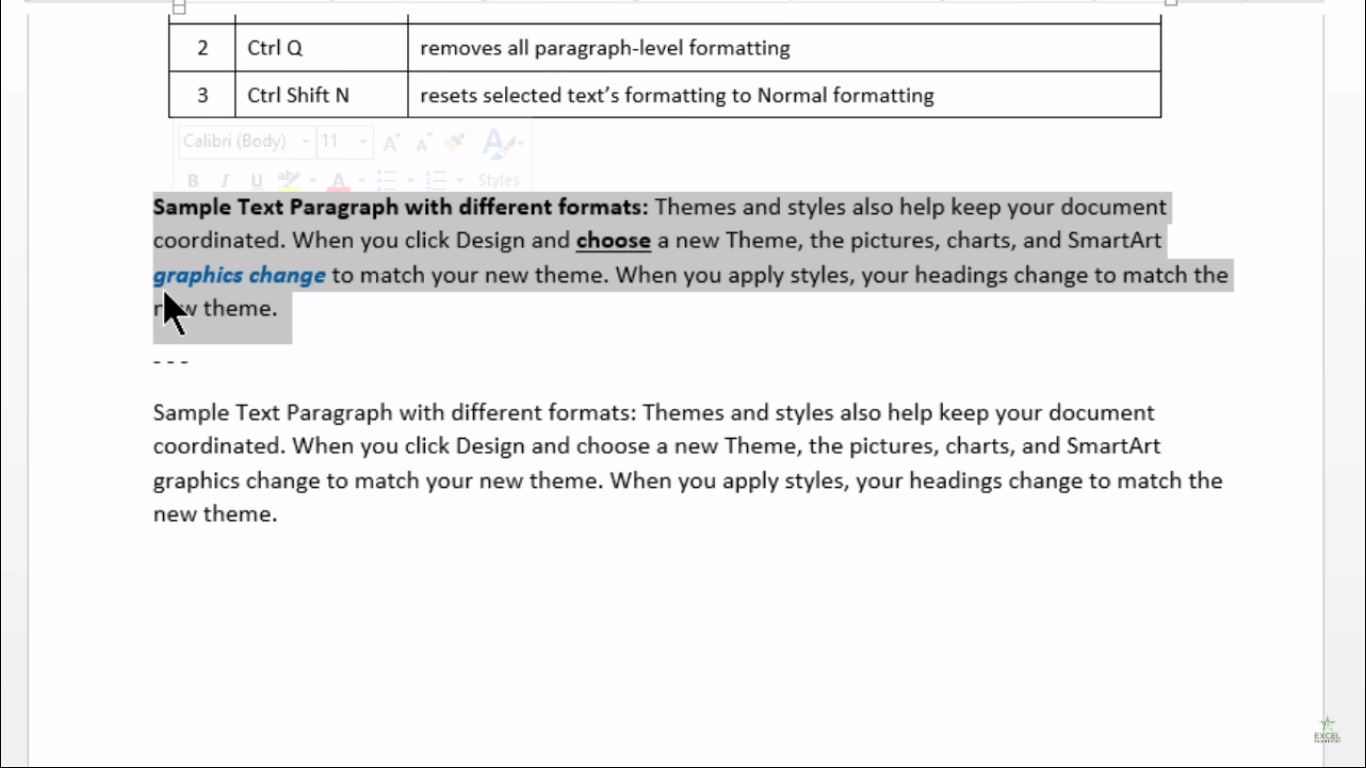 1. There are two words named as graphics change in blue and italic
2. The word choose in bold and underline format
Now to convert paragraph text into a form, we will be using a single shortcut key. So what you have to do is:
1. Choose the paragraph
2. Press the shortcut key Ctrl + Space
3. Lastly, it will clear out all the characters from the given paragraph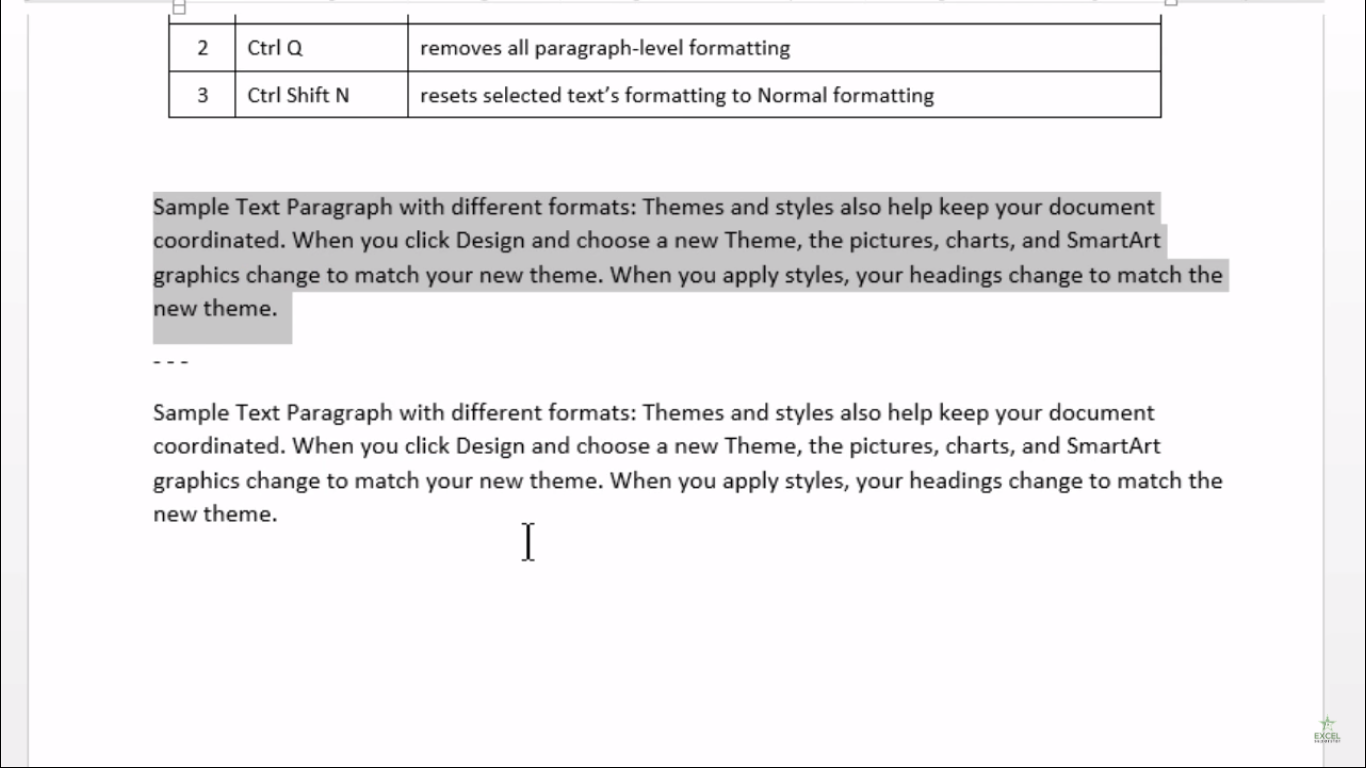 2. Shortcut Key – Ctrl + Q – Removes Paragraph-Level Formatting
In these three paragraphs, you will notice that line spacing in the 3rd paragraph is not the same as the previous two. Plus, the second paragraph has been intended little towards the inside.
So to make all three paragraphs in a Normal Style format, all you have to do is:
1. Select the entire paragraph
2. Press the Shortcut Key Ctrl + Q
3. Lastly, it will clear out the paragraph level formatting
3. Shortcut key Ctrl + Shift + N – Resets Selected Text's formatting to Normal Text
Sample 1:
In these three paragraphs, you will notice that line spacing in the 3rd paragraph is not the same as the previous two. Plus, the second paragraph has been intended little towards the inside. So to reset Selected Text's Formatting to Normal Text
1. Select the entire paragraph
2. Press the Shortcut Key Ctrl + Shift + N
3. Lastly, the paragraph and the text will reset to Normal style format